Evalart includes a large number of evaluations that you can use in your selection processes. These libraries cover areas such as programming, aptitude, knowledge, and psychometric testing. Evalart's programming tests are ideal for evaluating developers since candidates will have to write real programs, as well as answer theoretical questions. Programming exams allow you to evaluate programming skills in languages like Java, JavaScript, PHP, C#, Visual Basic, Cobol, Swfit, Kotlin, SQL, and pseudo-code.

SUPPORTS ACTUAL CODING QUESTIONS
Evalart provides programming tests where candidates must write a program in pseudo-code or in a language such as Java or Python. The code is automatically evaluated by Evalart, the results are validated, and a detailed report is delivered, which allows you to make the best decision and hire the most skilled programmer.

The Evalart questionnaires produce detailed reports of the results obtained by each applicant. These reports indicate the score obtained (total and/or by category), the applicant's classification according to their results (for example "Advanced Java Programmer"), and also include bar graphs for easy visualization as well as details for each question.
Evalart
How it Works
Evaluating candidates with Evalart is very simple. The process consists of only 4 simple steps: Choose the tests you want to use, send the tests to the candidates, they respond and the platform automatically evaluates the tests, making the results reports immediately available for you to analyze and select the best candidate.
Read More...
Select or create test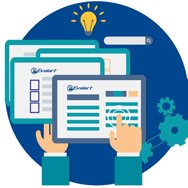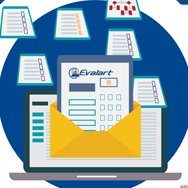 Send test to candidates
Candidate takes test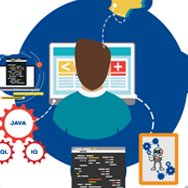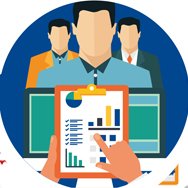 See the Results