Find The Best
Evalart's on-line evaluations can pre-filter candidates, identify the best candidates and significantly reduce the number of candidates who require an interview (online assessments allow up to 80% of applicants to be filtered).
Learn More

Get Started now
You can start taking online assessments right now with our free trial, getting access to our test libraries and enjoying Evalart's ease of use.
start free trial now

Assess what you want
Evaluate the characteristics required for the position using the questionnaire libraries or creating your own evaluations: Intelligence, verbal aptitude, knowledge, programming skills … whatever you need to measure, you can do it with Evalart.
Learn More
Evalart
How it Works
Evaluar a los candidatos con Evalart es muy simple. Todo el proceso consta de solo 4 pasos donde se eligen los cuestionarios que se quieren utilizar, se crea un proceso de selección para enviar los cuestionarios a los candidatos, estos responden a los cuestionarios y los resultados son inmediatamente visibles en Evalart.
Read More...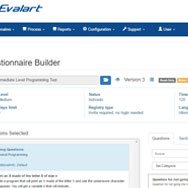 Select or create test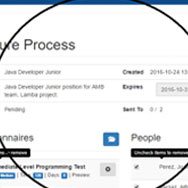 Send test to candidates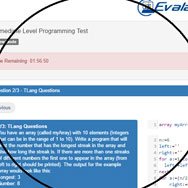 Candidate takes test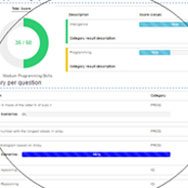 See the Results
EVALART IN NUMBERS