Find The Best
Evalart's online evaluations can pre-filter candidates to identify the best applicants and significantly reduce the number of candidates who require an interview (online assessments allow you to filter out up to 80% of applicants).
Learn More
Get Started now
You can start using online assessments right now with our free trial; get access to our test libraries and enjoy Evalart's ease of use.
start free trial now

Assess what you want
Evaluate the characteristics required for the positionusing our questionnaire libraries or create your own evaluations: Intelligence, verbal aptitude, knowledge, programming skills … whatever you need to measure, you can do it with Evalart.
Learn More
Evalart
How it Works
Evaluating candidates with Evalart is very simple and consists of only four steps: Select (or create) the questionnaire or questionnaires that you want to use, create a process and send the test to the candidates, the candidates answer the questionnaires, and the results are immediately visible on Evalart.
Read More...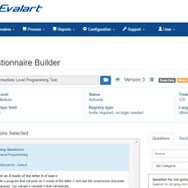 Select or create test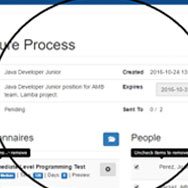 Send test to candidates
Candidate takes test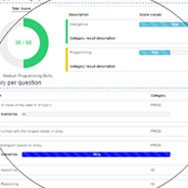 See the Results
EVALART IN NUMBERS