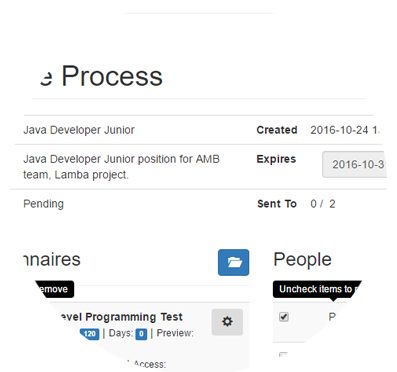 Once you have selected the questionnaires that you will use in your selection process, the next step is to enter the emails of the candidates that you wish to evaluate.
Once this is done, you can automatically send personalized invitations to all candidates with a single click. They will receive an email with a link to access the questionnaire (s) selected for the process. You can also send the link manually to the candidates if you prefer.
If desired, it is also possible to create special processes that allow anyone to apply. For example, this can be used to post the test link on a company website or a forum inviting candidates.