Libreria de Cuestionarios
Evalart incluye una gran cantidad de evaluaciones que puede utilizar en sus procesos de selección. Estas librerías cubren áreas como programación, aptitud, conocimiento y exámenes psicométricos. Las pruebas de programación de Evalart son ideales para evaluar desarrolladores ya que los candidatos deberán escribir programas reales, además de preguntas teóricas. Los exámenes de programación permiten evaluar las competencias de programación en Java, JavaScript, PHP, C#, Visual Basic, SQL además de pseudo-código.

Contrate al Mejor Desarrollador
Si busca al mejor desarrollador debe poder evaluar objetivamente su habilidad para programar. Con Evalart y sus pruebas de programación en línea puede evaluar fácilmente a sus candidatos a puestos de programador y contratar al mejor desarrollador. Contratar buenos programadores es clave para cualquier organización y no hay mejor forma de identificar el talento de un programador que viéndolo programar. Con Evalart todo el proceso de evaluación es automático y con solo unos clics puede evaluar a todos los candidatos en sus procesos de selección de TI.

The Evalart questionnaires produce detailed reports of the results obtained by each applicant. These reports indicate the score obtained (total and/or by category), the applicant's classification according to their results (for example "Advanced Java Programmer"), and also include bar graphs for easy visualization as well as details for each question.
Como Encontrar al Mejor Desarrollador con Evalart
Evaluar a los candidatos a puestos de programador con Evalart es muy simple. Todo el proceso consta de solo 4 pasos donde se eligen los cuestionarios que se quieren utilizar, se crea un proceso de selección para enviar los cuestionarios a los candidatos, estos responden a los cuestionarios escribiendo programas reales y los resultados automáticamente calculados son inmediatamente visibles en Evalart.
Read More...
Select the Tests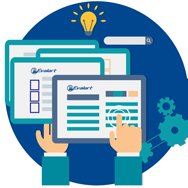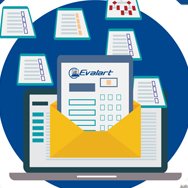 Send Tests to Candidates
Candidates Write Real Programs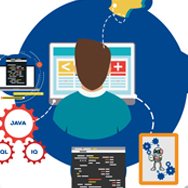 View Results and Select the Best