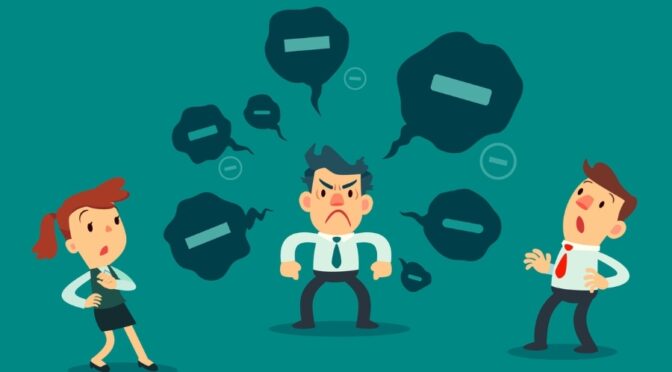 The work environment is important for a company's progress, therefore, it is necessary to pay attention to all aspects that can affect its well-being.
Nowadays, it is important not only to work to survive, but also to take into account personal fulfillment. This implies working in a field that one enjoys, participating in interesting projects and having a positive work environment. These factors are crucial for achieving job satisfaction. Therefore, company leaders should monitor labor relations, detect any professional competition and address any issues that may generate a negative work environment in the company.
Working in a harmonious and pleasant work environment is essential for members of an organization to feel comfortable and valued within their team. This contributes to improving productivity, efficiency and worker commitment.
Who are responsible for maintaining a pleasant work environment for the entire team in a company?
Leaders are responsible for setting the work environment in a company, not only in terms of the physical space in which employees work, but also in terms of the work methodology that they should follow. When employees are in a pleasant work environment, they feel more comfortable and motivated to complete their tasks. Additionally, they identify with the company's policies and goals, leading them to adopt a behavior focused on achieving short, medium and long-term objectives.
Corporate values are the key to good leadership. When the workers of a company have a similar idea, it is more likely that they will collaborate effectively. Leadership based on principles seeks to transmit these ideas to strengthen the bond between employees, which is essential to increase efficiency, generate greater commitment and promote a greater willingness to work together.
These actions have a direct impact on the company's productivity and significantly increase the possibilities of success and growth of the organization. Additionally, it is important that leaders implement these measures from the first day that the workers enter the company. It is important to keep in mind that the first impression that new employees have of the organization should be positive and pleasant, to project a sense of harmony and human quality on the part of the superiors.
What are the consequences of a negative work environment?
A significant decrease in labor productivity, even affecting the employees most committed to fulfilling their daily tasks and established deadlines.
An increase in absenteeism, due to a lack of attention and concentration on work.
A decrease in work motivation, which makes it difficult to develop business activity and performance.
A lack of commitment on the part of the worker, as, if they feel a negative work environment, they will not get involved in the company and eventually leave their job.
What are the reasons for establishing a positive work environment?
As has been seen, a negative work environment has harmful consequences for the proper functioning of a company. It is essential that the leaders of the organization concern themselves with ensuring the emotional well-being of the employees, as their happiness depends not only on the salary, but also on the environment in which they perform their tasks.
Leaders who create an unfavorable work environment cause demotivation, discomfort and dissatisfaction in all members of the organization from their first day. Additionally, if they are authoritarian leaders, they will not be able to listen to their subordinates, assuming they do not have the knowledge to resolve conflicts. This will directly affect productivity, as employees will perform their tasks incorrectly and without motivation to improve. Generally, in these companies, workers do not tend to stay for long.
It is important to mention that constant turnover of employees in an organization can become a significant cost for the company. This is due to the need to perform more medical and psychometric tests for new employees, both before and after their hiring. In the long term, organizations may face difficulties in achieving their goals, which can lead to their collapse and closure.
What can we do to promote a good work environment in the organization?
Promote respect: in a company or work team, different personalities with different beliefs, realities, and work systems gather. Respect ensures that coexistence is healthy and constructive.
Listen to all opinions: A good leader should ensure that all of their employees feel heard. In addition to having different perspectives, problems or behaviors that need to be improved can be identified to achieve good performance.
Properly manage crises: All companies face crisis moments, but it is key to maintain stability. It is fundamental that solutions are executed calmly, and leaders must provide signals of security and order.
Taking into account people: Changes can be confusing or complicated.
Obtaining the trust of employees: Recognizing good job performance or thanking for collaboration is a simple way to establish relationships with team members. If you take the initiative, it can become an important part of the company culture.
To these mentioned factors, the following measures can be added that will help establish a positive and accepted work environment for the collaborators of an organization:
Respect the established schedules for employees in their workday.
Do not postpone or interrupt the rest days of employees.
Promote proper internal communication to avoid the appearance of noise and inconvenience.
Clearly establish the job positions, tasks, and responsibilities of each employee.
Implement programs for training and development of human talent.
Design and implement training programs with professionals in positive work environments.
Design and implement a career development plan for all employees.
To achieve a positive work environment, it is essential to stop seeing employees as a resource and recognize their key importance in the success of the company. Small actions can make a big difference in an organization and will be reflected in an increase in productivity and efficiency.
Leadership is an interesting and essential topic to promote an adequate work environment. The models we use now can definitely help us understand parts of the personality traits that are characteristic of a leader, and if what you need is a test to evaluate candidates with leadership skills, you can use the Evalart Leadership Test which evaluates the factors mentioned in this article.