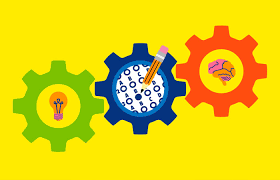 One of the tools in the vast majority of recruitment processes is psychometric tests. Their purpose is to collect and measure data using standardized tests. These tests seek to quantify in some way the level of knowledge, resistance, and even the personality of each person, helpful and relevant aspects when hiring candidates.
There are different types of tests, and we will now explain a variation of this type of psychometric test, such as the Barsit test.
The Barsit test is also identified as the Barranquilla quick test because its solution does not take more than 10 minutes. This test is often used in hiring processes, as it helps to determine the level of intelligence and learning ability of the person undergoing the test.
What is the Barsit test?
The Barsit intelligence test is a psychometric test consisting of 60 questions of increasing difficulty divided into five types. Its use helps to quickly determine the level of intelligence of a group of people, also detailing the learning ability of those evaluated.
As mentioned above, this test provides a quick measure of learning ability by assessing verbal intelligence and numerical reasoning factors, including verbal-logical cognitive items and general information. Aspects we will discuss later.
On the other hand, this test gives us the elements to understand the intrinsic motivation of people and their limitations, as well as the key to motivating employees based on the behavioral characteristics of employees in each of their positions. By understanding people's limitations, we can take advantage to motivate them, analyze their behaviors, recognize their aspirations, and thus enhance all these aspects in the pursuit of success.
What is the purpose of the Barsit test?
The Barsit test is used to quickly determine a person's intelligence level or learning ability.
On the other hand, it helps to compare the composition of a group of people or candidates. When used for this purpose, it is possible to evaluate the distribution and composition of the group.
Finally, with the application of such a test in groups, extreme cases can be identified, and individuals who have achieved much higher or much lower results can be selected for a detailed analysis of these adverse or unconventional cases.
What does the Barsit test measure?
There are five dimensions on which this test focuses, these areas are:
General knowledge.
Refers to the knowledge acquired by a person in terms of culture and general knowledge; here, it reflects the ideas and experiences that the individual learns and organizes the use of remote memory and human intellectual desires.
Verbal reasoning.
Here, it evaluates aspects such as logical levels and discrimination concepts, speed of conceptualization, ability to understand concepts, and the meaning of words, visual capacity for differentiation and classification, capacity to give order to information following certain procedures, and prioritizing time control.
Vocabulary comprehension.
The ability to analyze and synthesize linguistic concepts, general culture, and vocabulary is evaluated. The ability to express thoughts and ideas clearly and concretely is also measured.
Logical reasoning.
It measures the ability to reason empirically and logically, abstract ability, the ability to gather and relate information, basic abstract ideas of the evaluee, and the ability to obtain essential ideas in different situations.
Numerical reasoning.
It allows measuring the ability to handle arithmetic operations, and solve problems based on mathematics and also helps to identify the ability to concentrate and pay attention under pressure.
In evalart you can apply numerical aptitude test to your candidates.
Where is the Barsit test applied?
The Barsit test is intended for use in the workplace and education, as its results are a high advantage in these fields.
The Barsit test is intended for use in the workplace and education, as its results are a great advantage in these fields.
In the job market, this test can be used at all levels, from technical to operational and even executive.
In conclusion, by applying the Barsit test in the personnel selection or recruitment process, it is possible to identify and collect results from candidates in terms of intelligence, problem-solving, and learning skills that predict their adequate performance in the position over time.
Therefore, measuring intelligence/learning ability is a critical factor for HR professionals to ensure that the decision-making process of recruiters is correct. It avoids the selection of unwanted talent and reduces parameters that can be detrimental to the organization, e.g., high turnover, fraud, lack of commitment, non-compliance, litigation, etc.
With evalart you can measure the intelligence and aptitude of your candidates with different tests available in our catalog.