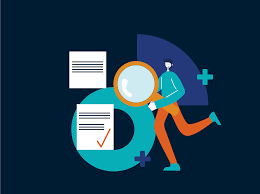 There are various techniques for evaluating an employee's performance, but currently, the 360 evaluation is gaining the most relevance. This evaluation, also known as "feedback 360," is a comprehensive assessment of an individual's performance within a company. It provides a complete view of the person's performance, including various perspectives that allow for identifying their strengths and weaknesses.
At Evalart, we have a variety of tests and questionnaires ready for use, and one of them is the 360 evaluation. We invite you to create an account to follow the next steps in the 360 evaluation application.
How to perform 360 evaluations with Evalart?
Evalart's 360 evaluations allow for evaluations where a person can be evaluated by their supervisor, peers, subordinates, and even self-evaluate or be evaluated by third parties such as internal or external clients.
Evalart has 360 evaluations ready for use (found in the Surveys catalog under the Performance Evaluation and 360 subcategory). These tests can be used directly or can also be cloned to generate a variation by adding or removing questions or areas to evaluate. It is also possible for the user to create a complete 360 evaluation from scratch, in the same way that other tests are created on the platform.
The first step to creating a 360 evaluation is to create a new process (From the Selection Processes menu => New Process). In Evalart, it is possible to perform two types of 360 evaluations, the first is 360 with general evaluators, when it is always the same people evaluating all the evaluators and the most usual, which is 360 with personal evaluators, where it must be specified for each person who will be their evaluators.
After filling in the general process data, the 360 evaluation to be used must be selected (with the test button in the process configuration view). The next step is to add the people to be evaluated, which can be manually created, uploaded from a file, or chosen from the candidate database.
If the evaluation is of the 360 type with general evaluators, in the options menu next to the test, you will find the option to define the evaluators (which would apply to all the evaluated individuals). If the evaluation is of the 360 type with personal evaluators, you must define the evaluators for each individual being evaluated (through the options menu next to the candidate, choosing the option to configure evaluators.
In both cases, evaluators can be chosen from the platform's database of candidates and you must indicate the relationship with the individual being evaluated (for example, if they are the supervisor) and check the self-evaluation box if you want the evaluated individual to self-evaluate.
With the "Invite Candidates" button, emails will be sent to the evaluated individuals and evaluators to complete the survey. Once all of a person's evaluators have responded, it will be possible to see the result of the 360 evaluation, which will show the results for each evaluated area and for the type of evaluator (self-evaluated, supervisor, peer, subordinate, or other).
Finally, as previously mentioned, a 360 evaluation with Evalart allows you to evaluate all possible angles, mentioned below:
Self-Evaluation.
Self-evaluation is not a typical element of 360-degree evaluation, but we include it in this list so you know what it is and how it works.
Self-evaluation is an evaluation conducted by the employee themselves. It involves answering questions about their own performance, how they think they can improve, what has been a problem in recent months, among other aspects.
Although this part of the evaluation can be considered subjective and therefore not offer useful conclusions, it is important because it allows us to understand the context and the vital circumstances that can affect the person's performance. It is the only way to obtain this type of information.
Evaluation by the manager, supervisor or direct supervisor.
This evaluation is carried out when the boss is responsible for evaluating the performance of his employees. Like any other type of evaluation, it is based on observation, as well as the results obtained.
The boss has a more complete vision of the worker's performance because he knows his goals, tasks, and teams well. He knows what he has to do and what his deadlines are to meet his responsibilities.
Evaluation by coworkers.
When coworkers are responsible for evaluating an employee, we can obtain a vision of how they perform in a work team. In addition, we can also evaluate other aspects, such as creativity, the ability to react to problems, the company culture, among others. In other words, all those skills that have been observed by those who have worked directly with that person.
Personnel evaluation or subordinates evaluation.
Subordinate evaluation allows to assess an employee's ability to lead and manage work teams. Communication skills and ability to lead projects can also be evaluated. Many companies refer to it as 360 evaluation, as it requires more time and effort and can have an impact on the relationship with customers.
Customer evaluation.
This evaluation process is performed when the company asks some customers to evaluate a worker. This is known as the customer satisfaction survey, but in this case, it refers to the employee's performance rather than the product or service offered. 360 evaluation aims to assess the satisfaction of anyone who has had contact with the employee, including customers in some organizations. However, this practice is not very common as it can negatively impact the relationship with customers and the type of feedback obtained is not necessarily related to the job, unless the employee works in customer service.
The function of a 360 degree evaluation.
A 360 degree evaluation is a tool to measure an employee's job performance both quantitatively and qualitatively, which combines questions about specific and measurable behaviors with subjective opinions.
It's important to highlight the difference between these two methods, which can easily be combined:
360 degree evaluation measures work approach (behaviors, attitudes), the "how".
Performance objectives evaluation measures work results (how much has been produced, in how much time), the "what".
360 degree evaluation helps to:
Measure employee performance.
Assess skills and competencies.
Develop training plans.
Serve as a basis for implementing career and succession plans.
In summary, 360-degree evaluation allows obtaining feedback on performance, key skills and competencies required in the job position.
Benefits of 360 Evaluation with Evalart.
360-degree evaluation is valued for its unique features.
This model avoids the influence of biases by obtaining information from different sources, i.e. from multiple people with different responsibilities, relationships with the evaluated person, and roles in the company.
The 360-degree evaluation format is more objective, as it evaluates different competencies differently. For example, customer service will be valued better by a customer than by a colleague.
360-degree evaluation promotes the formation of more complete and cohesive work teams.
It also allows for the collection of a large amount of key information about each team member.
It evaluates the key competencies of the position and the strengths and weaknesses of the employee.
It improves equity and ensures that internal promotion processes are fair.
And, because it obtains information from different sources, it promotes horizontal communication and involves different departments.
Finally, 360-degree evaluation is an essential component for companies that seek to evaluate the qualities that define the organization's culture and philosophy, as well as the leaders' ability in soft skills. That is why its implementation within organizations is of great importance, and Evalart is an important tool for achieving this type of evaluation.