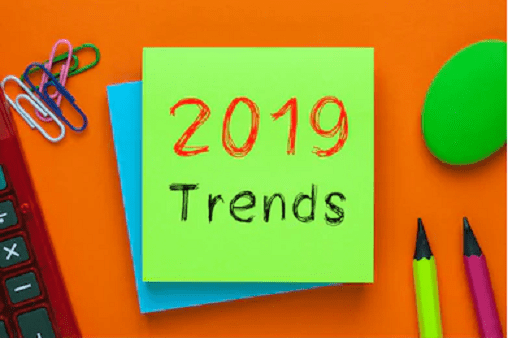 The new year brings new trends in recruitment and selection for 2019. Jobs change, and so do the ways of recruiting; not being aware of them implies not being able to take advantage of 100% of the tools we have at our disposal, and it may even happen that we are left out of the market.
Today, selecting candidates is focused on talents, on those candidates who are no longer human resources but talents, people with competencies. For this, the new trends in recruitment and selection for 2019 are mentioned:
Mobile devices
Google and other search engines are indexing their pages to make them more and more responsive to mobile devices. This has become "the computer" of users, where more and more people spend more and more hours in front of the screen and performing various actions.
Today, job search through mobile devices is growing exponentially. That is why many companies offer apps or simple forms to make it easy for talent to apply. It is necessary to discard long or complex application forms since the candidate may be pushed to abandon the page or the application quickly. If you are looking for talent, remember that you are not the only one looking for talent.
The employer brand
A study by LinkedIn has shown that 75% of candidates study the reputation of the company or brand to which they will apply. A company with a bad reputation is not attractive to talents who may be looking for a job with better conditions than the one they currently have or a job that offers them greater possibilities for advancement.
Goodbye to paper
In recent years, as you can see, the trend toward the disappearance of the paper CV is increasing. In 2019, this will continue to grow fast until it disappears. Many companies today adhere to environmental care policies and the reality that printing CVs plus a portfolio and documentation does not help the welfare of forests. Besides, papers get lost, are easily damaged, and when candidates want to update their paper CV, they must bring it back.
On the other hand, if digital is the trend today, accepting paper CVs does not go with the virtual trend. Nowadays, even files tend to be virtualized.
Recruitment software
Software is becoming increasingly advanced and essential to optimize recruitment processes. Often, time pressure makes software crucial to streamline, simplify and automate the recruitment process. In 2019, bots will facilitate mass and first-stage selection processes. Selection and evaluation software will become more indispensable as it will give a significant advantage to the companies that use it in their recruitment processes to incorporate the best talent.
Evalart, for example, facilitates the acquisition of multiple tests on a single platform where the recruiter sends the tests to the candidates by email; and the recruiter can view the results online once the candidates respond. It is no longer necessary to arrange a meeting between the recruiter/candidate and have the tests and the physical space to administer them. Profile-specific tests can significantly improve the selection process and objectively and effectively identify the best candidates. Learn more about Evalart and how it can help you in your selection process by following the link.
The candidate's experience
This is not about the candidate's work experience but their experience in the selection process. Increasingly, recruiters must be attentive, neat, and cordial to the talent they are looking for. Today I was reading to an IT professional who was called for a job offer, and the recruiter changed their name 4 times. The candidate dismissed the proposal because the interviewer was not paying attention. This caused the candidate to lose interest in the candidate.
The good experiences of the candidates (even if they are not selected) usually mark the commitment with the selector or employer; they will follow them or recommend another candidate.
Part of the selection process is to let them know if the person was not hired; even when time is short, an email letting them know that the candidate or candidates were not selected can make a difference in the selection process.
Work flexibility
Much is said, but little is being done on this path. For 2019, work flexibility will be paramount as much or more than salary. Today's millennials yearn for their time and prefer to optimize it. They are far from working 9 or 8 hours in the usual work schedule from 8 am to 16/17 hs. Today they prefer shorter working hours, work by objectives, home-office with a minimum of 1 or 2 days a week, and the possibility of being able to break away from work to do an activity they like and then return to work. In 2019, talents will have their own personal time management.
Companies that do not take this change seriously will be disadvantaged as their talents will fly away to better working conditions and leave them with scarce resources. Many companies, especially the more conservative ones, will have to choose between running out of experienced and/or talented people or making a cultural change.