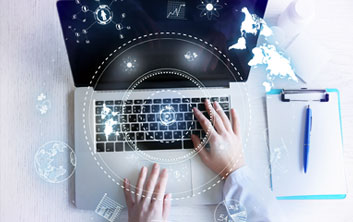 Assess what you want
Every profile requires evaluating various skills and knowledge. With Evalart's library of questionnaires and questions you will find the necessary tools to evaluate what you need. If you have a very specific requirement you can use the questionnaire builder to customize existing questionnaires or create questions or questionnaires from scratch.
Evalart's detailed reports provide all the information that you need to make decisions regarding the candidates evaluated. Evalart's libraries cover a large number of areas, such as intelligence, verbal aptitude, personality, programming and knowledge tests in multiple domains.