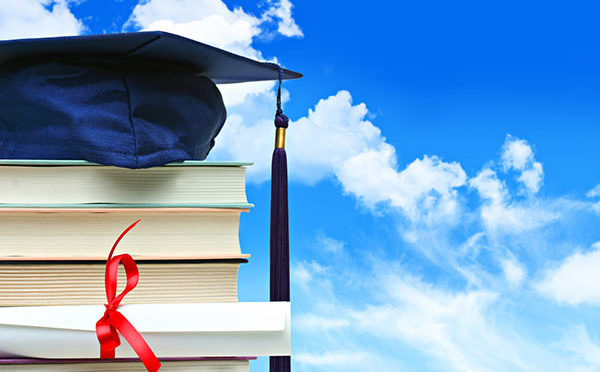 As professionals in recruitment and selection, it is crucial to keep updated with the latest strategies and technological advances. Developing new skills related to the field in which we operate is never too much, as they help us advance in our careers. Acquiring new knowledge is not just a matter of beginners; since trends are always changing, technology is always innovating, and job opportunities are always improving. Training is key, no matter what we specialize in, the right thing to do is to keep updated.
Most recruiters know the importance of being in constant training, and fortunately, we live in an age when educational content could not be more easily accessible. There are now numerous online universities and courses aimed at recruiters as well as other professions. Taking online courses will help you advance in your career and make you more attractive to the companies you aspire to in the future, and the fact that many programs have the option of going at our own pace is a plus.
In short, starting a recruitment or human resources program or certification and obtaining a certification will give you a solid and fresh foundation of knowledge. You will learn things like:
The use of employment boards.
Which employment board should you use for better outcomes.
How to implement new selection processes or recruitment software.
How to prioritize offer letters.
How to implement incorporation processes and training programs for new hires.
How to ensure that your workforce planning and human resource activities are ethical and appropriate.
How to conduct and implement compensation and benefits programs.
How to ensure that health, safety, and privacy activities in the workplace comply with federal laws.
How to reduce staff attrition.
In terms of platforms, there is a wide range of options on the Internet, ranging from basic courses taught by the most prestigious universities and companies to postgraduate, master and doctoral degrees. Many online course providers offer free classes, some require a paid monthly subscription to access a larger or more advanced selection of courses, and others may charge for certificates of completion. Here are some of the most recognized platforms:
The Recruitment Education Institute
It is an online school dedicated to the professional development of recruiters. It offers a variety of courses on specific topics and a more extensive recruitment certification program. Course fees vary from $25 to $250. Except for the program, which costs $799.95.
Official website: https://recruitmentedu.com/
LinkedIn – Certification program
The recognized professional social network offers a respected recruiting certification program. Its curriculum encompasses the end-to-end hiring process and the benefits of using LinkedIn for hiring and contracting. The program costs $199 to take the certification exam.
Official website: https://certification.linkedin.com/
Coursera
It is one of the best-known platforms that offer MOOCs dictated by prestigious universities in various parts of the world, was developed by two professors from Stanford University, Andrew Ng and Daphne Koller. Each course at Coursera is taught by the best professors from the best universities and institutions in the world. Courses include recorded video lectures, auto-graduates, and discussion forums. Also, it offers you the option of opting for the shared electronic certificate for only $49.
Official website: https://www.coursera.org/
You might also be interested in…
Managing Social and Human Capital – https://www.coursera.org/learn/wharton-social-human-capital
Recruiting, Hiring, and Onboarding Employees – https://www.coursera.org/learn/recruiting-hiring-onboarding-employees
Alison
Alison was founded in Galway, Ireland in 2007 by Mike Feerick, Ashoka fellow and Harvard MBA. The platform has been growing organically to become the major force in the free online education and skills training it is today. It currently has more than 12 million students from different parts of the world. The platform is considered a pioneer of the MOOC (Massive Open Online Courseware) movement and, like Coursera, offers a wide range of MOOCs dictated by prestigious universities from around the world.
Official website: https://alison.com/
Modern Human Resource Management – Recruitment and Selection Process – https://alison.com/course/modern-human-resource-management-recruitment-and-selection-process
Creating Meaning for Employees – https://alison.com/course/creating-meaning-for-employees