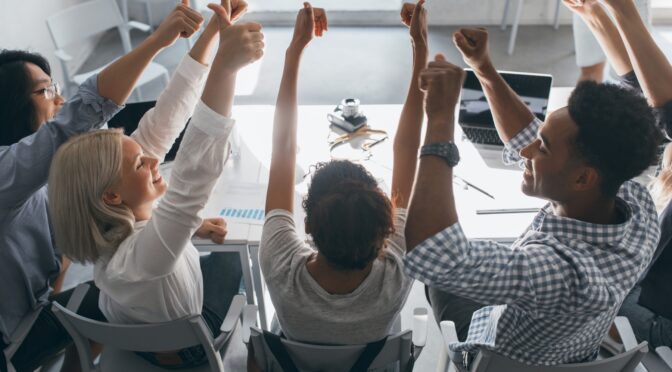 The word "hackathon" comes from the union of two words, hack and marathon. Hackathons are short events generally organized by technology companies or organizations; and whose objective is to devise, develop and present a more innovative solution to a problem, hence the two words that make up its name.
At hackathons, programmers come together for a short period to collaborate on the project, dividing it into small groups. The event usually lasts 24 hours or an entire weekend, so participants must work quickly to accomplish their tasks. The result is the presentation of ideas and prototypes to stakeholders.
A hackathon is an opportunity to design, develop and introduce innovative solutions using fewer resources and time. Although this method is popular in the tech industry, it is not only profitable for companies in this field; but companies in different fields, whether they are large or small.
Advantages of using hackathons to optimize human resource management
When used in HR, these events become an effective tool to attract new talent to the company or organization and evaluate them on their ability to develop solutions. Hackathons related to software development usually gather fascinating developer profiles, and the hackathon format allows you to meet them and evaluate their ability to develop efficient, fast, and innovative solutions.
Hackathons are ideal for companies that want to take the first step towards innovation in their practices and processes, especially in HR management. And, if you still doubt the benefits of this type of event, here is a summary of some of the advantages of hackathons for a company's HR management.
It brings together in one place the talent that the company needs. This event helps to identify the participants' strengths and evaluate the areas of opportunity of each one. Many companies now use hackathons as a recruitment tool, allowing companies to identify new professions and positions to increase the company's productivity.
It offers different solutions to a problem. Hackathons allow the team to focus on a problem by meeting the real needs so they can develop multiple solutions that can be implemented in a short time. In addition, the diversity of the teams that usually occurs in these events allows you to approach the problem from a different perspective.
It puts team skills to the test. Hackathons allow participants to strengthen their soft skills, such as communication, leadership, and teamwork, among others. Depending on the problem to be solved, it also offers the opportunity to hone technical skills such as new work methodologies, project management, and courses.
It inspires and motivates the team. Employees tend to perform the same tasks every day, and it is easy for routine to demotivate them. By participating in a hackathon, employees will encounter different challenges, such as solving problems in areas other than the ones they work in every day or specializing in a specific topic in their area, which helps them break the routine and get out of their comfort zone.
It transforms the company's culture. Hackathons can significantly accelerate the process of reconstructing the company's culture. It's not just about creating new products but identifying and destroying inefficient processes and ways of working that are no longer in place in today's world.
It manages the company's image and publicity. Hackathons are public events that, thanks to their high reach, can also work as a powerful marketing strategy to promote the company and recruit personnel.
There is no doubt that hackathons have many advantages for companies that want to innovate their recruitment and employee relations. These events are ideal for improving a company's HR practices and processes as they allow you to bring together talents from different areas, departments, and ages, with different points of view, skills, and experiences that could be nurturing for the company. They are also a fun and dynamic way to challenge boundaries and think laterally and a great way to encourage, celebrate and reward innovative ideas from employees.