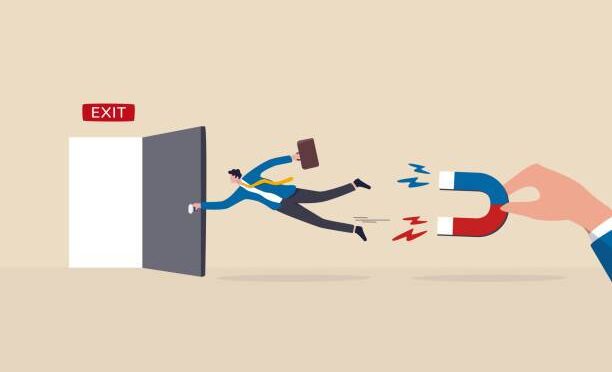 It has become increasingly hard to attract the right talent to work in a company. Human Resources is constantly in a war for talent to find those candidates who are not only the right fit for the required positions but who are also relevant to the development of the company and maintain a pleasant working environment for all. These processes are time-consuming and costly, even if you have the necessary tools to do it as efficiently as possible.
That is why it is crucial for a company not only to be able to attract the right talent but to keep it. High employee turnover rates within a business affect it by causing it to lose a lot of money and effort and limit its growth potential.
Today we bring you seven strategies that are key for talent retention in any company:
Growth opportunities
There is no worse feeling than feeling stuck in your job, and this is one of the main reasons workers start looking for new opportunities in other companies when they do not perceive possibilities of growth and development where they are. Companies that keep their employees motivated; in continuous growth and development of their skills have a higher retention rate.
Flexibilities for work
In recent years, with the pandemic, new paths have opened up; many of them already existed but had barely been explored, such as the possibility of working remotely. "Home office" has given workers the chance to have more control over their schedules and more time with their families. Besides, it has been proven that it does not affect work performance, so any company that can offer remote work, either in a mixed or full regime, will be more attractive to its workers.
Promote teamwork
Teamwork creates opportunities for collaboration and growth among the members of a company, opens dialogue, and fosters respect and communication. The feeling of working together for a common good where the work of each one is equally relevant for the functioning of the company creates feelings of loyalty and trust.
Adequate salaries
A salary is the monetary representation of the valuation that a company gives for the work performed by an employee, and it must be, above all things, fair and commensurate with both skills and workload, agreed upon between both parties clearly and transparently.
Incentives and recognition
Apart from the salary, it is critical to recognize extra efforts that employees can make. It is not about praising them for performing the tasks that correspond to their work; it is about making them feel that they work for someone who appreciates them. These recognitions may or may not be cheap, but it has been proven that at least half of the workers feel that these incentives motivate them to continue their efforts.
Good working environment
No one wants to be in a place that makes them feel, directly or indirectly, bad or uncomfortable. Encouraging inclusion, respect, communication, and, in general, a good relationship among coworkers is essential for a healthy and pleasant work environment.
Work-life balance
When an employee feels that they are expected to be available and working all day, every day, regardless of hours, weekends or holidays, they get physically and mentally exhausted very quickly, and this situation makes them want to run away from that place. The company must encourage its employees to maintain healthy boundaries and recognize the extra time they could invest in the business. Constant communication regarding responsibilities, expectations, and needs is essential.
Companies that do not improve their talent retention rate on time may suffer blockages in the overall growth of the business as they will find themselves continually searching for new talent, recruitment processes, and inductions, affecting productivity and rising costs.