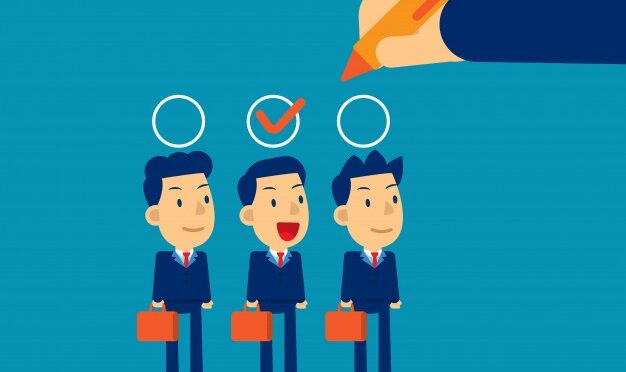 Finding new talent for our company is fundamental to ensure sustainability and good operation of the organization. Having the right personnel for important and highly relevant positions can be a difficult and exhausting process.
From the moment we publish our job advertisement until we select resumes and complete the incorporation and hiring process, there are several methodologies we can use to find the right person to fill a vacant position. One of them is competency selection, which is a very common approach nowadays.
During a personnel selection process by competencies, we seek to evaluate beyond the candidates' experience and knowledge. It focuses on analyzing the person's competencies that will be necessary and will add value for job performance. These competencies can include technical, personal or interpersonal skills, among others. Both technical skills and personal skills are taken into account. This approach identifies the ideal profile as it focuses on the skills and abilities required for good performance.
What is personnel selection by competencies?
Competency selection is an advanced process with the aim of finding personnel for key positions, based on specific professional skills. There are certain positions that, due to their characteristics, responsibilities, and value added, require professionals with certain qualities. A traditional selection may not be sufficient in these cases.
Skills and abilities are the priority in this process, so experience takes a back seat. In addition, it is carried out exhaustively, so it also seeks to know the candidate and how they have reacted in the past when faced with similar positions.
To obtain good results, different tests are carried out to discard more general profiles. The final result will be a qualified professional who has the skills required for the job.
Benefits of competency selection.
The process is more detailed in evaluating the candidate's professional aspects in relation to the position in a deeper way. Not only are knowledge levels evaluated, but skills are also given attention. After all, both are important for each worker's performance in their position.
This way of hiring talent, based on competencies, has numerous benefits for an organization. Here is a list of the main advantages of competency selection:
More objective processes.
Low staff turnover.
Elimination of biases in selecting personnel.
Reduction in recruitment and hiring process time.
Greater diversity, equity, and labor inclusion.
How to carry out a competency selection process?
In the recruitment and competency selection process, there are certain steps that every Human Resources team must take into account. Here are 4 phases for selecting human talent based on competencies:
Establish required competencies.
The first step in personnel selection is to clearly define which competencies are necessary for a position in the company. It is important to establish the core competencies that a candidate must have obligatorily in order to be chosen.
To achieve this, it is useful to involve various members of the organization: managers, personnel heads, team leaders, etc. It is also possible to hire an external company specialized in this work. The idea is to create a map of the skills, knowledge, and attitudes previously acquired by the candidate and those that can be developed within the company.
Detail the description of each role within the organization.
After the first step, you must create job descriptions for competency-based selection. Hiring teams must propose, develop, and describe the qualities they are looking for in candidates, emphasizing basic competencies and minimizing their credentials or titles. This allows candidates to know how to communicate their competitiveness by highlighting their application, helping to save time in the hiring process.
Include preselection tests.
An effective step in merit-based selection involves preparing and administering preselection tests before conducting the interview. These are objective assessments designed to evaluate a candidate's cognitive skills, personal characteristics, and technical skills through the administration of standardized tests. They can help create a spreadsheet with the scores of each candidate as a first filter in the competency selection and hiring process.
These include psychometric tests, intelligence tests, ethics, honesty, and values tests, among others. Tests available in our Evalart catalog.
Conduct competency-based interviews.
Finally, a competency-based interview should be conducted to directly evaluate the candidate. Competency-based interview questions are used to determine how a candidate has handled tasks, challenges, and other issues in their current or previous employment.
These interviews should include open-ended questions that motivate the use of the STAR method: situation, task, action, and result. These questions allow candidates to interpret their responses to previously experienced scenarios or hypothetical situations to see how they would react in a specific situation.
Ultimately, there are many ways to find talent for a company. Capacity and competence-based hiring processes are designed to find the best candidate for a job, but the best or best candidate consists of many things, not just a more or less functional resume.
Recruiting people based on skills has many advantages and allows you to choose the best candidates for your organization.