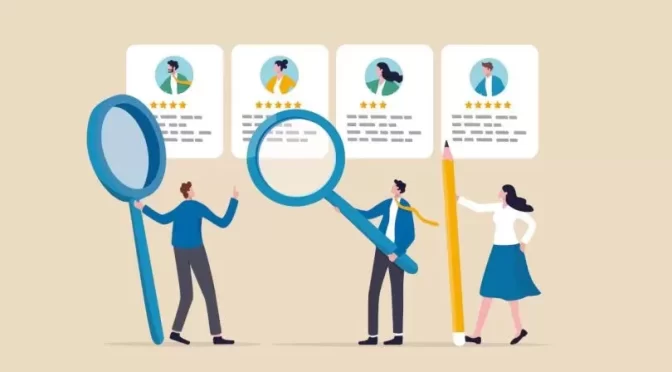 The personnel selection process includes evaluating applicants through a brief technical assessment that determines their relevant abilities, skills, and competencies for the position in question.
Technical tests in employment selection allow recruiters to objectively evaluate the candidates' skills. Combined with an effective hiring strategy, this can be crucial to the success of the process.
Therefore, it's common to include specific evaluations for each type of profile, especially in those that are more technical. The information in resumes about education or experience is sometimes not enough to properly evaluate a candidate's skills and competencies. In addition, these evaluations provide an objective criterion for comparing and choosing among applicants.
In some cases, these technical tests are an indispensable requirement, while in others they may be less important, depending on the job in question. However, they can be determinants in the difference between a high-quality job and a lower-quality one.
What are technical tests?
Technical tests can be considered as a questionnaire or a series of questions that can be presented orally or in writing and that evaluate a candidate or professional's knowledge in the area they are seeking to work. These evaluations are often conducted through pre-interviews with the professional, with the aim of evaluating their ability to respond, creativity, and ability to find solutions.
Recruiters can ensure that the candidate has the necessary knowledge and skills for the job through these technical tests.
What is the objective or purpose of a technical test?
Technical tests are a way of evaluating a professional who is seeking a job in their area of expertise. The applicant may be subjected to tests related to their field to demonstrate their preparation and knowledge. The candidate's goal is to pass this test with skill and ingenuity, to demonstrate that they are suitable for the position and will be a good addition to the team or project.
These tests can be oral, where an immediate response is sought and the candidate's problem-solving ability and speed are evaluated. On the other hand, written tests with more complex questions can also be applied to evaluate greater competencies and skills.
Advantages of Technical Tests.
Technical tests are an effective tool for evaluating the skills of job applicants in a practical way. Beyond their titles and courses, we can see how they handle real-life situations and problems they will encounter in their daily work.
It allows for precise and effective identification of candidates with less technical skills.
Saves time in the selection process by reducing the number of interviews to be conducted.
Shortens personal interview duration as there's no need to evaluate the technical knowledge already measured in the test.
Objectively evaluates the technical skills of candidates, making the selection fairer and simpler.
Eliminates biases and all candidates have equal opportunities.
Disadvantages of Selection Tests.
Some people have a negative opinion of tests in selection processes as they consider that they concentrate too much on measuring technical abilities and ignore other important skills. Some of the disadvantages of these tests include:
They do not provide a complete view of the candidate's abilities.
Long tests (more than two hours) may cause candidates to drop out of the selection process.
There is a danger that a potentially qualified candidate may be discarded as a result of a single evaluation.
What types of technical tests exist?
The different types of technical tests vary according to the work area and include the general technical test, among them we have:
General technical test.
This technical test seeks to obtain information about the knowledge and skills of the professional in their work area. Their competence for the job and their understanding of their responsibilities and functions are evaluated.
Specific technical test.
The specific technical knowledge test evaluates the ability to handle programs and knowledge of relevant tools in a particular field, such as computing and problem solving specific issues.
Language technical test.
An exam to evaluate the level of knowledge and mastery of a particular language. Normally, a widely used language such as English is evaluated, but this may vary depending on the field of work and the location where it is performed.
At Evalart, we have technical language evaluations in our test catalog.
Emotional Intelligence Technical Test.
Emotional intelligence tests are a highly valued method in many companies that provides information about an individual's emotional strength and mental stability, and their ability to perform and be competent in the work in question.
Examples of Technical Tests.
Technical tests are useful in professions that have a significant technical component, such as those that require the handling of tools or precise processes.
Some examples of technical tests include:
For developers or programmers, code tests and knowledge of the programming languages used in previous projects.
At Evalart, we have a wide variety of programming technical evaluations in our test catalog.
For accountants or financiers, practical exercise evaluation in Excel, such as budget allocation, ROI measurement, and data visualization.
For writers, technical tests based on email writing, social media posting, and writing an article with prior research, to evaluate their journalism skills and writing level.
To evaluate a designer, it's important to review their portfolio to get an idea of their experience and skills.
To evaluate a sales profile, one can evaluate their communication skills, CRM management, and ability to deal with challenging situations. They can also be asked about their sales history to verify if they fit the company's needs.
Evalart has a wide range of options to apply these types of technical tests in their selection processes efficiently and reliably.