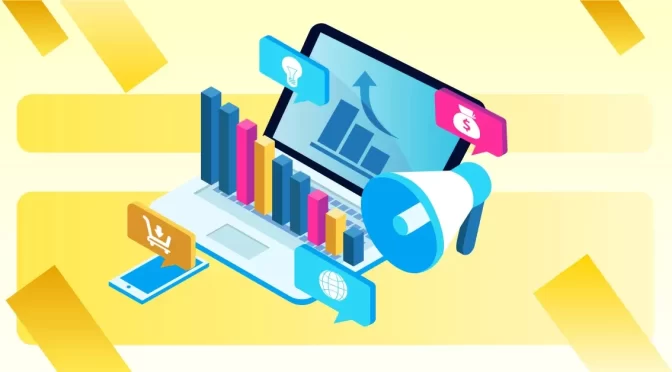 It is undeniable that the process of hiring and selection personnel has become increasingly complicated in recent years, regardless of economic fluctuations.
Previously, the process of hiring and choosing employees was very tedious due to inefficiencies in methodology. There are still processes where applicants submit their resumes physically or by email. Due to this, hiring managers have explored the option of using software to automate these processes, but are unsure of which one would be the best option. Therefore, we will provide tips for evaluating the effectiveness of a hiring and selection software.
When choosing a new hiring software, there are several critical aspects to consider, such as making sure it has an easy-to-use interface, evaluating its features and functionality, and most importantly, how it processes and analyzes information from potential employees.
With the aim of helping you in this crucial task, in this text we will examine the relevance of this tool and provide you with some tips that will allow you to save time when choosing a recruitment software.
You can read the following article of interest:
What is a recruitment software?
To successfully choose a tool that accelerates the search for human talent, it is necessary to understand how it works. A hiring software (or ATS for its acronym in English) is an application that helps hiring managers coordinate the entire process and saves time in evaluating the information of potential employees.
One of the key functions of this system is to speed up the processing of applications and facilitate communication with applicants. In addition, it provides the possibility of obtaining advanced statistics that allow for predictions about candidate profiles.
What is the importance of having a hiring program for your company?
The average job vacancy filling process takes 36 days. With so many factors that influence success, the selection process begins with the posting of the job offer, and then the recruiter must review many applications to move on to the interview stage, psychometric tests, and make a decision.
A recruitment software is the perfect solution to streamline this process. Human resources professionals can easily post vacancies and save time identifying the best candidates.
In addition, this program not only allows for improvement in job offer visibility, but also enables them to be posted on the appropriate channels to attract the most qualified candidates.
What factors should you consider when choosing a personnel selection program for your company?
It is important to consider more factors than just the number of features when choosing a personnel selection software. A system with many features, but difficult to use, can be a bad investment. Some of the aspects to consider when making a final decision include:
User experience. The recruitment software should be intuitive and practical, with clear presentation of information and a reduction in the number of clicks required to carry out an operation. A nice graphical interface is an additional advantage.
Customization capabilities. It is crucial to select a recruitment software with a high level of customization for companies with complex recruitment processes. Although this requires effort on the part of the client company, it will improve the efficiency in product use.
Customer service. It is important to consider the quality of customer service, including response times, contact methods, and SLA guarantees. It is also useful to look for online opinions about customer service.
Support in GDPR management. It is difficult to properly manage candidate data without the use of a recruitment software. A complete system provides automated tools for obtaining consent for data processing and meeting storage deadlines. It's also important to ensure that the platform has a candidate information template that can be used without the risk of sanctions. Also check that the employment page is well maintained regarding cookie banners and privacy policies.
Check that the platform has appropriate response times. Performance can decrease as the resume file grows, but it is difficult to evaluate beforehand.
Each industry has specific hiring requirements. Consult with the provider if they have worked on similar projects to yours in the past.
Additional services. Some personnel selection software providers offer additional services such as the ability to sponsor job postings on online platforms or employer branding advice.
It is evident that having a hiring software is essential in identifying the right candidates for a company. Since time is a valuable resource for any organization, having an efficient selection process is crucial to achieve established goals. That's why we suggest that you carefully analyze the mentioned factors and consult with your HR team to choose the best option.
In Evalart, you can optimize your recruitment and selection process. We have a wide catalog of applicable and relevant tests for the different recruitment processes present in an organization.