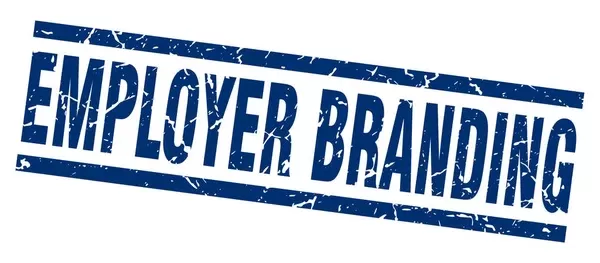 In today's demanding and changing business world, it is important to recognize human talent as one of the most valuable assets within organizations, which must be motivated and competent to meet the demands within a business context; since the success of the company depends to a great extent on the correct management of this intellectual capital. Therefore, it is essential to apply techniques that can facilitate both the attraction and retention of talent, especially now that such work becomes more strenuous due to the high competitiveness of companies for human resources and talent shortage, among other factors. As is evident, organizations are facing a new situation, and one of the most worrying issues for managers today is human talent management.
Due to the above mentioned, a new business term called "Employer Branding" appears, considered as an innovative portent, which aims to respond to an unstable organizational environment, facilitating the management of human capital within companies. For this purpose, human resources, marketing, and communication are related and have great relevance.
Achieving a relevant and eye-catching employer brand is a complex task that involves a lot of effort and commitment. It requires a combination of tangible and intangible factors, which are crucial for human talent, including job benefits, work environment, organizational culture, brand reputation, image, and communication, among others. Therefore, it is considered a strategic challenge. After all, identifying all these needs and supplying them in the right way can contribute to a well-defined and structured brand image that allows organizations to create a competitive advantage in a context as challenging as the current one.
Effective employer branding strategies can influence an ideal candidate's decision to join an organization over other options available. Therefore, the following are some steps necessary to gain best practices and provide greater control over the message you deliver, as well as the ability to influence how human talent perceives your brand.
Audit the perception of your brand
Before making any effort to develop an employer branding strategy, it is necessary to have a detailed understanding of how people initially view your company to analyze those perceptions and know what adjustments to make to become an attractive brand for human talent.
It is pertinent to look through the eyes of employees and external audiences to identify whether your current message and reputation align with the values and attractions you seek to differentiate in the marketplace.
Have policies that align with the values
After having a perception of your brand, it is essential to reflect on the core organizational values and establish appropriate policies that align with those ideals, being consistent and generating a work environment consistent with what you want to make known in the market.
Build your employee persona
It is crucial to know and establish who is the perfect candidate for your company. Think about your ideal employee's personality, aspirations, and skills to define and set an effective strategy that allows you to manage your teams properly. With this, work groups become more compact when introducing new talent, and, as a result, growing within the organization will be more enjoyable and satisfying.
Establish your company's differentiators
Defining the aspects that make your organization different in such a competitive market is fundamental; from the strategic direction, which includes the formulation of mission, vision, and objectives, it is essential to differentiate and nurture the employer brand strategy.
Determine and use your main marketing channels
It is necessary to establish and understand which channels will help your company to connect with the candidates you are looking for, be consistent in the message you want to convey to them and be more effective in the selection of the different alternatives that can be presented in terms of communication channels. Therefore, it is essential to ask employees how they found your brand for the first time; investigate the most popular platforms and forums for people working in your industry and media to use to attract your human talent.
Create a positive hiring process
The selection and hiring processes must be rewarding and professional, fair, consistent, and transparent, making the candidates feel at ease, thus generating positive perceptions of your company's processes and a good image for future hiring processes.
Create your employee value proposition
It refers to the current and future promises to the employees of your organization, which will make them feel passionate and committed to being part of your team; here you must take into account the motivations, interests, and objectives to generate a proposal that connects all these aspects and, in this way, attract human talent in a more effective way.
Develop your brand guidelines and assets or review existing ones
It is likely that your company already has brand guidelines such as logo, slogan, and brand name, among others. Therefore, to effectively implement your strategy, you must review those guidelines and have assets that differentiate your employer brand. It includes country-specific guidelines, culturally appropriate images, colors, and aspects that are relevant in a certain way and that generate a positive perception of your brand to society.
Invest in the development of your existing equipment
One of the main reasons for poor talent retention is the lack of professional development and learning opportunities within organizations. Without progression and development, employees are likely to feel demotivated and look for places that offer them the possibility of personal and professional advancement.
Talk to your employees on a regular basis
It is crucial to listen to what your human talent thinks and thus identify improvements you can make in your employer branding strategy development, taking into account how the internal demands of the workforce evolve rapidly. Therefore, you need to stay ahead of these demands and be able to transform your strategy in time to meet the new requirements and expectations that may arise.
Employee ambassadors
When candidates look for more information about your company, they do not just look at your official information or stick to the big review sites. Often, candidates will find your past and current employees on social media to see what life is really like at your company.
Ask employees to post on their social media accounts about the company. If you have company hashtags, ask them to include them as well. Positive social media posts from the current staff go a long way toward improving your employer brand.
The importance of employer branding should never be underestimated in the way it drives the future of your company and establishes a workforce that is motivated, engaged, and inspired to be part of your company. Implementing a successful strategy is positively reflected in the recognition or reputation of companies. There are prestigious companies that serve as a reference in the implementation and development of Employer Branding, demonstrating how this strategy is achievable, useful, and will become an asset to attract and retain the necessary talent in your organization.