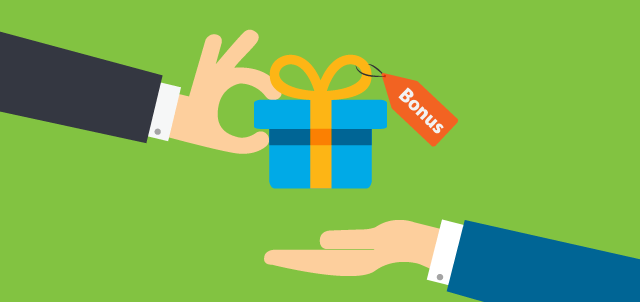 There is no better feeling than feeling valued, esteemed, and the effort and dedication given are taken into account; in short, feeling appreciated. This is one of the biggest drivers that move any worker, which all companies should consider. They are ways to thank that go beyond the salary or wage and, at the same time, are ways to retain the talent that has been recruited, as they make the workplace more attractive and increase your reputation as a business.
For these incentives to be really effective, they must be meaningful to your employees, which can vary significantly from one company to another, even from one person to another, depending on the expectations and aspirations that each one has. Here we will show you the 7 best incentives for workers that, on a general level, work best. But don't go away, read to the end, and we will show you a bonus with some different ideas and a little more out of the ordinary, which are worth taking into account and can give you that extra differentiating push over other companies.
Vacation days
Although it is well-known that there is a minimum number of days regulated by law in each country on this subject, rest days are one of the most appreciated resources by workers and foster a good organization. You could consider not only the use of these days but perhaps even giving some more than what is required by law.
Work flexibility
Another incentive that rewards a good organization of workers and one of the most wanted in a job in recent years is flexibility in schedules and even the possibility of working in the office or remotely, which with new technologies has become much more accessible.
Health insurance
The moment we fear the most must be getting sick or having an accident; not only because of the risk to life involved, which is enough, but also because of the vulnerability and the inability to work and to produce what is necessary to live, and all the expenses, which in some cases can rise to impossible sums. There is no greater peace of mind than having health insurance, and offering this to your employees makes all the difference.
Productivity bonuses
Let's face it, as much as we may love our jobs, we are all there for financial reasons. What better incentive than financially rewarding good and high performance.
Salary increase
Another incentive in the economic category; is one of the most used over time and never goes out of style, and for good reasons! We all know them, and there is no need for further explanation.
These are some of the most used and most important, but certainly not the only ones, and we can get creative thinking of other ways to encourage and thank our employees for their dedication. Here are some other examples that we are sure you will find as attractive as we do:
– Loans and financing for studies.
– Childcare services or vouchers.
– Free parking.
– Vacation programs for children.
– Retirement planning.
– Fitness center or membership bonus.
– Day off for birthdays.
– Mental health days.
– Pet-friendly office.
– Bereavement leave.
– Book club.
– Volunteer and donation opportunities.
– Sports clubs.
– Sabbatical leave (paid).
– Dress down.
– Game and relaxation rooms.
– Family activities in the office.
– Food delivery or shopping in the office.
– Vaccination days.
– Team bonding activities.
And so many more; the possibilities are endless.