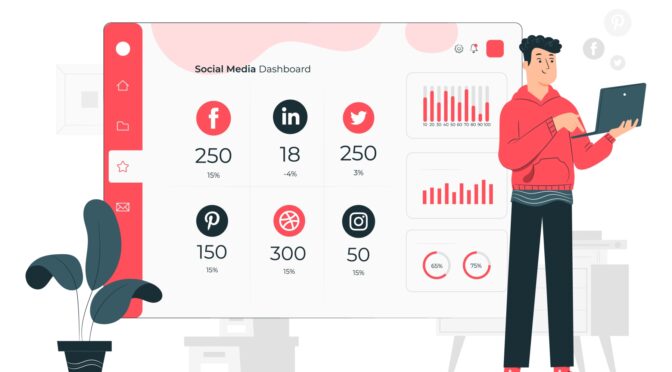 The community manager is a professional with a specific profile and characteristics. This professional must have the knowledge and skills to create attractive and viral visual content on social networks and the Internet, in general. They must have skills to be read and stand out from the competition.
Evaluation of the skills of a community manager
Several aspects must be considered before hiring a community manager that we hope will be successful. All three, the curricular summary, the psychometric and knowledge tests, and the job interview, are important tools to detect and evaluate the required skills.
Due to the tasks that must be fulfilled and their importance, the community manager must have some specific qualities, among them are:
Good sense of organization demonstrated through the interview.

Evaluation of creative capacity.

Assess response capacity.

Adaptability and sense of replication.
What is a community manager?
The community manager is a kind of spokesperson for your company on social networks. Their main role or task is to animate the communities, engaging them in their content. Communities are considered here as subscribers to the different channels in which your company or product is present (social networks, mobile applications, forums, etc.)
The objective of the community manager is then to promote your products and services while working with their vision, reputation, and experience. That is why their statements on the networks are relevant.
We can say that, if your company has a presence on the Internet and social networks, the community manager has an essential role. Consequently, you should consider hiring one of them to manage and optimize the presence of your product or company online.
Main qualities of a community manager
A successful community manager must know their area of ​​activity and their company to identify the relevant topics and immerse themselves in their culture. Likewise, they must understand the clients' problems and provide them with the appropriate advice.
It is necessary to know the mechanics and communication codes of the main social networks. If the community manager has their social presence through a personal activity, it is good to see how they manage it. It should be taken into account that all these factors help hire a community manager with the potential to be successful.
Among the qualities of a successful community manager, we have:
Organization

Capacity for analysis and synthesis

Adaptability

Know how to work as a team

Empathy

Good interpersonal relationships.
All these qualities can be detected during the job interview. The recruiter is required to know how to spot these skills.
Sense of organization through the interview
The community manager must be organized. As a community manager of your company, they should be able to review different posts and mentions and make sure they are consistent.
There are questions to test their sense of organization, such as asking how they intend to manage your social media calendars and how they intend to communicate with the prospects.
It is a matter of detecting their work methodology and seeing to what extent they are capable of optimizing their planning according to the tasks entrusted to them.
Assessment of creativity through examples
A community manager has to be creative. Ask them about their best creative fact. See what types of content would work for your business and why they would choose these over others.
Responsiveness with clients
Responsiveness is very important in this business, and a community manager must choose the right words to hook their client and respond to their requests correctly. It must be verified if the community manager stays within this framework during the exchanges.
Hiring a community manager also implies their ability to adapt and their sense of replication.
Knowledge of the environment
By hiring a community manager, your company hopes that you will be interested in your activity and those of the competition.
The purpose is to bring out his knowledge through a digital context. What do they think of their universe from a digital point of view? Would they feel comfortable in it, and would it be effective?
A successful community manager will have already taken care of analyzing your social presence and your website, as well as the competition, to better project themselves in his role. This way, they can discuss the first approach and give you their perceptions. See their ability to analyze and identify your market and your goals.
Evaluation of the culture of results
The future community manager must have a culture of results and not be frightened by the figures with which they will have to work and what their performance indicators will be. Here, the community manager will have to know how to sell their role and set their limits, so as not to fall into roles that are not their own. The culture of results must show their interest in economic outcomes.
Frequently, it is better to have a person with human qualities and will to learn than a person who knows everything or thinks he knows everything. Perfection does not exist in this area.
Hiring a successful community manager is possible if, as recruiters, we have the knowledge and skills to identify and assess the appropriate skills for the job profile.
In the era of information technology and telematics in which we live, it is extremely important to have a community manager who meets your expectations and who fulfills their role of disseminating and promoting your product or company.
The recruiters have various tools to evaluate the candidate profile for community manager. The good use they make of them will allow you to hire a successful community manager.