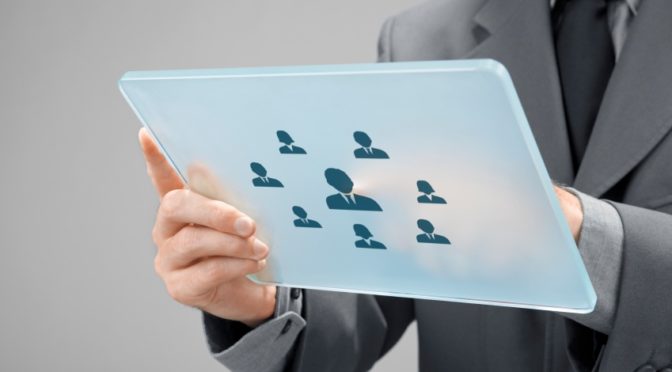 A recruiter is a person who selects personnel for a specific vacancy such as a salesperson, clerk, operator, among others. An IT recruiter is a selector that chooses Information Technology personnel for vacancies that demand technical characteristics, such as developers, graphic designers, QA, among others.
While an IT Recruiter is a personnel selector, this person must possess particular characteristics. The vast majority of IT recruiters have undergraduate or graduate degrees related to the areas of Psychology, Sociology, Political Science, Business, among others. In addition, they must have knowledge of technology. Although it is not necessary for them to be professionals in the IT area, they do need to have extensive knowledge of technology. IT recruiters usually take courses and training related to new technologies. It is well known that technology is constantly moving forward and changing, the IT market follows this rhythm and the IT Recruiter must be aware of these developments, technologies, and profiles requested.
Other skills that an IT Recruiter should have are social and interpersonal qualities, such as the ability to communicate effectively, relationship building and great organizational skills. An IT recruiter is aware that candidates may join companies with different cultural customs and must ensure that this adaptation will be possible. For example, many people from India come to work for companies in the United States, having different customs and habits, so, both the company and the candidate must adapt to each other.
Another skill would be proactivity. The IT market is extremely competitive, so developers with advanced seniority will have several work proposals per week. Part of the recruiter's skills will be to headhunt the candidates and retain them throughout the selection process and even retain them in the company. Headhunting is a fundamental process in the search for IT personnel, but it should not be the only tool used nor should it be used in an aggressive way, as some recruiters usually do. For example, they communicate with the candidate without knowing where they live or reading their job profile, through a copy-paste they have sent to 20 other IT professionals. When the candidate says no, they do not greet or say goodbye. Courtesy and kindness are fundamental skills in any profession.
Tools used by IT Recruiters
Technology and digital tools cannot be missing in IT Recruitment. Here are some of the tools an IT Recruiter should use.
Perhaps one of the best-known social networking sites is LinkedIn. It has a database of 100 million profiles/CVs. In 2017, it reached 72% of interviews and 65% of hires in the United States. This social network allows recruiters to find the profiles they are looking for by simply typing in the right keywords. In addition, it allows to develop a network and interact with its members. LinkedIn offers a free account with limitations and a special premium account for recruiters, which is around 110 USD per month and offers several benefits not included in the free account.
As usual, Google has a tool for everything, and the selection of personnel could not be left behind. While Google for Jobs is a recent tool, it was designed to compete directly with Indeed, the popular job seeker. It offers four features: salary information, location filters, the option to save jobs and selecting the job seekers that candidate wants to use to apply for a job.
Behance is another social network, but, in this case, it is for creatives such as web designers. It offers the possibility of viewing the users' portfolio. This allows the IT Recruiter to consult the works that a candidate has done before.
According to Aberdeen, 57% of the companies use pre-recruitment assessments to test the knowledge, skills and other qualifications of their candidates, so suppliers in this space are in great demand. Such is the case of Evalart. Evalart offers the possibility to evaluate various knowledge (including IT), personality traits and skills. The recruiter has the possibility to evaluate the candidates through a platform, sending them the tests to their email. then, the results of the test or tests will appear in the recruiter's account. A very interesting detail offered by Evalart is that, beyond the pre-designed tests offered by the platform, recruiters have the possibility of creating their own tests, with their own questions, answers, and scores.
The ATS or Applicant Tracking Systems is another tool with which the IT Recruiter must work, as 90% of large companies and 68% of SMEs use them. This category is the largest recruitment software and in 2018 experienced a large amount of migration between the various ATS.