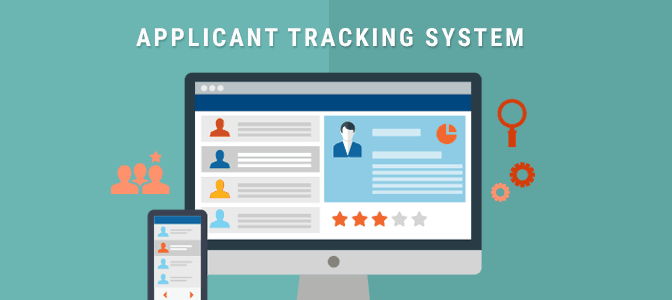 Applicant Tracking Systems (ATS) are applications that analyze CVs. It is a fundamental IT tool for the Human Resources area since it is more efficient, saving time and money in companies that frequently select personnel.
98% of Fortune 500 companies screen candidate resumes through an applicant tracking system before a recruiter; therefore, the recruiter will make a selection based on the selection made (through algorithms) by the software. It is worth noting that more and more small and medium-sized companies are using the ATS. A Kelly OCG survey estimates that 66% of large companies and 35% of small organizations rely on recruiting software.
Large companies, or those hiring for multiple jobs, receive hundreds (and thousands) of resumes for any given job opening. Because it is becoming increasingly easier to apply for jobs online, many applicants are not qualified for the vacancies they apply for and do so to "see if they are lucky" or "to be considered for another vacancy". The ATS can analyze these resumes, break them down and present the data they contain in a standardized format that is possible to review quickly.
If you are applying for a job vacancy in a large company, you are probably facing an ATS; if you do so by filling an online form, you are definitely through an ATS. Job sites like Indeed and LinkedIn have their own built-in ATS.
Now, how do ATS systems work? As mentioned, these software systems collect and store CVs in a database so recruiters can access them. In turn, recruiters can search and sort CVs in several ways, depending on the software used.
Some companies prefer to see each CV that applies for a specific vacancy. In this case, the recruiters give a quick look at the main aspects of each CV, for example, what is your current job, and the companies where you worked, among other data that you may consider of interest. In 6 seconds, they can determine if they want to get more information about the candidate.
A common way that recruiters filter CVs in an ATS is by searching for exclusive keywords. This search can contain several keywords or just one. An example would be: A multinational cleaning products company is looking for a traveling salesperson to cover a radius of 200 kilometers. Two hundred people applied for this job offer; thus, the company has 200 CVs. The recruiter will search for the keyword "Traveling Salesperson" where they will probably reduce that number to 50 CVs (or less). If candidates do not put that exact phrase, they will be excluded from this selection. Therefore, those applicants who can predict the correct CV keywords will have a better chance of being included in the selector's search results. The best way to find out which skills and keywords to use is by analyzing the job description. The latest ATSs use artificial intelligence techniques that improve accuracy when filtering or ranking resumes.
ATS also helps manage the candidate selection process, allowing you to identify where each candidate is in the process. For example, if a candidate is scheduled for an interview or discarded because they dropped out of the process.
One of the reasons against ATS is that job selection processes should not depend on a procedure that resembles an SEO optimization targeting the candidate's CV. The inflexibility of ATS is also often criticized because a synonym or change in the keyword structure can cause the exclusion of the CV.
There are numerous applicant tracking systems nowadays, each with particularities, strengths, and weaknesses.
Some tips for a CV to be selected by an ATS are:
The CV should have a simple layout with simple headings, using a consistent work history format with its respective dates.

As mentioned above, analyze the job vacancy, that is, what the company is requesting for that vacancy. In this way, include that or those keywords such as (in the case of our example) traveling salesman. That means each CV must base on the vacancy (even if they are similar to other vacancies).

Avoid tables and graphs.

Use a .docx or .pdf file format.

Last but not least, some people trick the ATS algorithms by filling their CV with keywords. How do they do it? By writing the keywords on your CV in white or the same color as the page background, the keywords are invisible to the human eye. This trick can boost the positioning of your CV, but clearly, you will not be able to fool the recruiters. Recruiters evaluate the competencies and references of each candidate, besides being very skilled professionals in detecting lies.