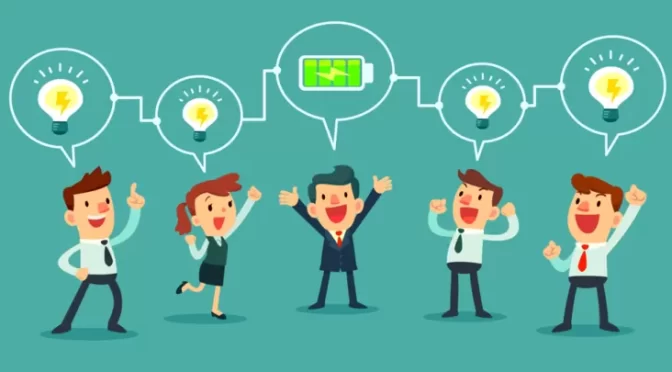 The way companies value their employees has gained crucial importance as the "war" for talent increases and competition becomes stronger. Recognizing employees has always been a key element in effective management.
It's a common thought, but recognition is a concept that companies often misinterpret and can have unwanted consequences within an organization.
The start of a recognition program is important, but it should not be considered as something final. Smart organizations constantly evaluate their reward methods to ensure the satisfaction of both their employees and the market. As organizations grow, this becomes increasingly challenging and leaders must reflect on how they can improve the experience of employees in the workplace.
If an employee perceives that their work and dedication are valued, they will feel more satisfied and committed to their work.
What is work recognition?
Recognition is a basic need for all people, that's why it's equally important for the well-being of workers and teams in an organization. It's a practice used to show gratitude, motivate employees and reinforce desired company behavior. The goal of work recognition is to encourage employees in the workplace and highlight their good performance and positive results for the organization.
The lack of recognition from superiors can lead to the loss of employee motivation. Workplace recognition is a powerful tool and is more effective when it is integrated into the corporate's values and practices. If it is personalized and shown to all employees, regardless of their hierarchical position, it can have a positive impact on everyone. Work recognition can also be part of the company's existing practices, such as flexibility in working hours, training and human talent development, performance bonuses, employee assistance programs, awards, and daily actions such as greeting colleagues, offering help, seeking the opinions of subordinates, keeping staff informed of decisions and future changes.
The benefits of implementing workplace recognition in the company.
According to a study, at least 32% of workers between the ages of 23 and 38 claim that they will look for another job opportunity in the next six months due to lack of recognition from their employers. Therefore, it is important to be open to identifying any opportunity to praise an employee for their work performance. Workplace recognition has many benefits for a company, some of the most notable are:
Workplace recognition can increase individual employee productivity as when their work is valued, their satisfaction and productivity can increase significantly.
It strengthens commitment among colleagues as it is an effective communication tool that encourages people for their good performance and sends a clear message to the recipient, the work team and other employees.
It improves customer loyalty and satisfaction as employees will work more efficiently when the company's goals also benefit their interests, making them feel like they are working to achieve their own goals.
It improves health and well-being as employees in healthy environments, in addition to fostering a positive organizational culture, also report a higher sense of well-being.
Promotes collaboration among teams, as when there is healthy competition and an organizational culture focused on creating strong teams, collaboration happens naturally. This not only has a positive impact on productivity, but also drives employees to join forces to achieve business goals more effectively, fostering a suitable work environment.
Ways to achieve employee recognition
There are several ways to recognize employees, including the following:
Recognition for activities performed, regardless of specific tasks or job titles.
Recognition for work practices, taking into account the behavior, skills, and professional qualifications of an employee, such as through a survey to choose the employee of the month.
Recognition for work dedication, referring to the quality and amount of efforts made by an employee to contribute to the organization's process, highlighting their contribution, the risks taken to complete the company's projects, and the energy put in regardless of the results. Recognition based on efficiency, utility, and quality of work performed.
Types of workplace recognition.
Although we often associate workplace recognition with monetary bonuses or events with prizes, appreciation for employees goes beyond that. Generally, there are two types of workplace recognition:
Monetary workplace recognition: monetary reward programs include monetary or tangible rewards, some examples are: salary increases, bonuses, commissions, paid professional development and training opportunities, retirement and healthcare plans, paid time off, profit-sharing plans, and merit-based pay.
Recognition of non-monetary work: there are different forms of non-monetary work recognition, some examples are: job promotion, leading a work team, additional services such as on-site medical consultations, parking spot, merit trophies or medals, and internal professional development opportunities.
Conclusion.
Currently, Human Resources departments must be more creative in choosing the recognition strategies that best fit the company culture and employee expectations. However, due to the health crisis and the increase in remote work, it is necessary to reevaluate the way in which employees are recognized and incentives are provided.
The means of expression and evaluation criteria must adapt to our new way of working to ensure employee satisfaction. If the proper recognition of your employees is not yet a priority, it should be now. Because great work should be valued.
One way to achieve this is by creating an employee survey, to understand the real needs of your workforce and give them the recognition they deserve and keep them committed to your organization.